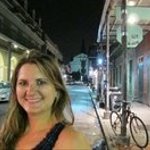 Frankie Lemer
I have a bachelors in Art and have recently started creating again after a period where I spent way too long working instead of being creative... I love creating art and taking pictures! I hope you all enjoy my work. Thanks for taking the time to visit my page.
Read more
Frankie Lemer's Store
Filter
You are currently on society6.com.