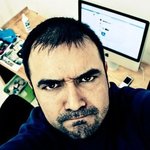 Franky Nieves
Amateur illustrator, i went crazy the first time i grabbed a Wacom Stylus. Since then, i try to sketch at least one character or scene a day. Hope you like my work, a percentage of the earnings are used to support the local pet refugee.
Gracias!
Read more
Franky Nieves's Store
Filter
You are currently on society6.com.