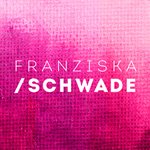 Franziska Schwade
http://franziskaschwade.com I'm Fran and I'm an abstract painter based in Bremen, Germany. My work is a caleidoscope of inspiration, ideas and impressions and is known for it's vibrant colors, contrasts, calligraphic movement and the play between texture and transparency. And best of all, you can commission me to paint YOUR inspiration. Learn more about commissions on my website, let's work together! :) Franziska Schwade joined Society6 on December 2, 2015
More
http://franziskaschwade.com
I'm Fran and I'm an abstract painter based in Bremen, Germany.
My work is a caleidoscope of inspiration, ideas and impressions and is known for it's vibrant colors, contrasts, calligraphic movement and the play between texture and transparency. And best of all, you can commission me to paint YOUR inspiration. Learn more about commissions on my website, let's work together! :)
Franziska Schwade joined Society6 on December 2, 2015.