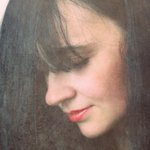 Claudia Drossert
Every artist wants to be distinguished from others through his abilities and targets. That is also my aim. The uniqueness is a long way. but I believe firmly in its being worthwhile, because at makes he world a little bit more colored and richer.
I use photograph and painting in order to capture ideas, which have raised in my mind. For me it is incredible if people experience wonderful moments without the wish to immortalize them. That is that, what people do since thousands of years and it makes me happy to leave something behind in my certain way.
In the center of my work stands the artistic post-treatment of my motives. I would like to raise and to provide wishes, longing and heat with my pictures. Colors, light and contrasts play the most important role in this case. To construct pictures means joy of living for me. I experiment with all my motives until a picture is perfect. I photograph with love for the detail. It is the mirror of my soul.
www.claudia-drossert.de
https://www.facebook.com/Frau-Bella-1280573455291228/
Read more
Corda_Print Beach Towels by Claudia Drossert
20 results
Filter