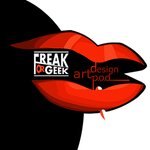 FreakorGeek
Art. Design. Print on Demand. Fuelled by PG Tips and Rioja.
........................ FreakorGeek has been alive for over 15 years.
It started out life as a home for gaming web comics and grew into a graphic and web design business with a fair degree of random in between.
Initially inspired by the number of crazy creatives in our gaming guild, FreakorGeek will now focus on print on demand and soon - handmade originals (you can't PoD leather armour sets yet afterall!).
If you see a design that isn't quite right for you but a change in colour or background would make it perfect, please let us know and we'll see what we can do.
Enjoy!
Read more