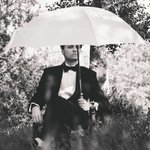 Frederick Ardley
I am a British photographer with a focus on dramatic landscape and architectural urban work. The style of my photography is a mix of painterly emotions with key inspirations from films and historic cultures. This originally started out with the production of my large wall pieces, but has progressively adapted into portraiture and fashion photography. My love for landscape photography itself began at the age of 19 in 2011, when I visited Nepal. Experiencing an overwhelming explosion of culture, architecture and the largest landscapes imaginable. It turned my view of the world upside down and put me on the path of creation. www.freddieardley.com Frederick Ardley joined Society6 on January 3, 2013
More
I am a British photographer with a focus on dramatic landscape and architectural urban work. The style of my photography is a mix of painterly emotions with key inspirations from films and historic cultures. This originally started out with the production of my large wall pieces, but has progressively adapted into portraiture and fashion photography.
My love for landscape photography itself began at the age of 19 in 2011, when I visited Nepal. Experiencing an overwhelming explosion of culture, architecture and the largest landscapes imaginable. It turned my view of the world upside down and put me on the path of creation.
www.freddieardley.com
Frederick Ardley joined Society6 on January 3, 2013.
Frederick Ardley's Store
200 results
Filter