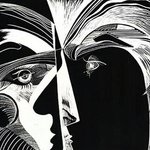 Fredmarinello
Statement : Fred Marinello For me, Art is art and the medium merely evokes the message. Exploring my own vision is essential. I am experimental, radical, primitive, spiritual, abstract and truth seeking. I use ideas, feelings, fantasies and the unconscious (dreamed and imagined). I have often thought of my work as that of a Modernist, with a heavy dose of Dada, Surrealism and Abstract Expressionism being the main engines driving my visual work. I am a photography, digital, fine art, and, printmaking artist dealing with personal imagery and symbolism. Fredmarinello joined Society6 on August 18, 2013
More
Statement : Fred Marinello
For me, Art is art and the medium merely evokes the message.
Exploring my own vision is essential. I am experimental, radical, primitive, spiritual, abstract and truth seeking. I use ideas, feelings, fantasies and the unconscious (dreamed and imagined). I have often thought of my work as that of a Modernist, with a heavy dose of Dada, Surrealism and Abstract Expressionism being the main engines driving my visual work. I am a photography, digital, fine art, and, printmaking artist dealing with personal imagery and symbolism.
Fredmarinello joined Society6 on August 18, 2013.
Fredmarinello's Store
200 results
Filter