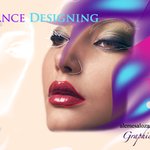 FreelanceDesigning
I'm a freelance graphic designer with a particular passion for illustration, design and photography. I've been always interested in designing and creating my own products. I like to introduce my designs to people who love this Amazing industry. The contrast of shades, tints and colours are my greatest tools in expression and I like showing this to public. I'm inspired by nature, textures and botanical works. My artworks may not be copied, edited, published, or uploaded in any way without my prior written permission. You are welcome to share and buy any product with my artwork; but you are not allowed to claim any of them as your own work! All rights reserved © FreelanceDesigning FIND ME ON: Instagram: @freelancedesigning Facebook: https://www.facebook.com/DesignsandStationery Website: http://www.freelancedesigning.co Portfolio: http://www.theloop.com.au/mariamesa/portfolio Redbubble: http://www.redbubble.com/people/alemeslozano email: alemesalozano@gmail.com FreelanceDesigning joined Society6 on June 19, 2015
More
I'm a freelance graphic designer with a particular passion for illustration, design and photography. I've been always interested in designing and creating my own products. I like to introduce my designs to people who love this Amazing industry. The contrast of shades, tints and colours are my greatest tools in expression and I like showing this to public. I'm inspired by nature, textures and botanical works.
My artworks may not be copied, edited, published, or uploaded in any way without my prior written permission. You are welcome to share and buy any product with my artwork; but you are not allowed to claim any of them as your own work!
All rights reserved © FreelanceDesigning
FIND ME ON:
Instagram: @freelancedesigning
Facebook: https://www.facebook.com/DesignsandStationery
Website: http://www.freelancedesigning.co
Portfolio: http://www.theloop.com.au/mariamesa/portfolio
Redbubble: http://www.redbubble.com/people/alemeslozano
email: alemesalozano@gmail.com
FreelanceDesigning joined Society6 on June 19, 2015.