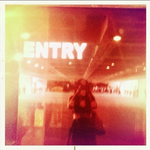 fritzie joyce
Hello, I'm Tzie. I work with computers. I love taking photographs. If you love it, be kind enough to buy my art prints. I will forever be grateful. Thank you. If you want to contact me, send me an e-mail in fjbfresnido@gmail.com. fritzie joyce joined Society6 on November 28, 2013
More
Hello, I'm Tzie. I work with computers. I love taking photographs. If you love it, be kind enough to buy my art prints. I will forever be grateful.
Thank you.
If you want to contact me, send me an e-mail in fjbfresnido@gmail.com.
fritzie joyce joined Society6 on November 28, 2013.