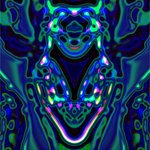 ANTONIO BOYO
Bright colors, lots of details, unique images in the liquid style. This is ANTONIO BOYO! You also can: 1. Get all rights to any picture from my collection. 2. Make an individual order. Please send all individual requests to my account in Instagram. Do you like my work? Follow me on Instagram: @antonioboyo https://www.instagram.com/antonioboyo/ ANTONIO BOYO joined Society6 on July 24, 2017
More
Bright colors, lots of details, unique images in the liquid style. This is ANTONIO BOYO!
You also can:
Get all rights to any picture from my collection.
Make an individual order.
Please send all individual requests to my account in Instagram.
Do you like my work? Follow me on Instagram: @antonioboyo
https://www.instagram.com/antonioboyo/
ANTONIO BOYO joined Society6 on July 24, 2017.