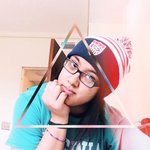 lauraflores013
Photos by Laura! Hi there. I live in the DMV, go to school in Richmond, and I try to capture the beauty and fun of it all with my camera. Know that I am always wiling to listen to feedback and/or take compliments! Feel free to out something nice for yourself or a loved one - thank you to any buyers and make sure to show me my stuff in action through any of my social network pages. Thank you guys. Tumblr - http://wolf-the-bear.tumblr.com Wordpress - http://lauraflores013.wordpress.com Twitter - http://www.twitter.com/wolfthebear_ Instagram - http://www.instagram.com/wolfthebear VSCO Grid - http://lauraflores013.vsco.co Pinterest - http://www.pinterest.com/fueledbygoya Email - laura.flores013@gmail.com lauraflores013 joined Society6 on January 8, 2013
More
Photos by Laura! Hi there. I live in the DMV, go to school in Richmond, and I try to capture the beauty and fun of it all with my camera.
Know that I am always wiling to listen to feedback and/or take compliments! Feel free to out something nice for yourself or a loved one - thank you to any buyers and make sure to show me my stuff in action through any of my social network pages. Thank you guys.
Tumblr - http://wolf-the-bear.tumblr.com Wordpress - http://lauraflores013.wordpress.com Twitter - http://www.twitter.com/wolfthebear_ Instagram - http://www.instagram.com/wolfthebear VSCO Grid - http://lauraflores013.vsco.co Pinterest - http://www.pinterest.com/fueledbygoya Email - laura.flores013@gmail.com
lauraflores013 joined Society6 on January 8, 2013.