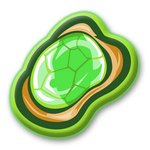 Curtis Sarapuk
About Curtis Sarapuk
I'am an owner & founder of the company called Funky Turtle. My company has now been in business since 2002.
I'm a college graduate of - '99 in Visual Design - Grant MacEwan - Edmonton, Alberta.
I strive for uniqueness and creativity along the way. Interaction with other artists inspires me fully and to see what other talents and skill sets are out there! I believe in inspiring one another to achieve a greater creativity mind and to become stronger in what we all love to do!
My advice to everyone out there - Keep going and never turn back as there is so much imagination and creativity one can have!
Enjoy!
Curtis Sarapuk joined Society6 on April 12, 2010.