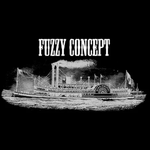 Fuzzy Concept
As many I'm psyched about this golden age of dramatic television where we find ourselves in which give us the opportunity to be passionate about some incredible stories and characters. I try to transfer this feeling into these designs. Follow me on social media and don't forget to share your purchase! www.facebook.com/fuzzykoncept www.instagram.com/fuzzy.concept twitter.com/FuzzyC0ncept Fuzzy Concept joined Society6 on November 27, 2016
More
As many I'm psyched about this golden age of dramatic television where we find ourselves in which give us the opportunity to be passionate about some incredible stories and characters. I try to transfer this feeling into these designs. Follow me on social media and don't forget to share your purchase!
www.facebook.com/fuzzykoncept www.instagram.com/fuzzy.concept twitter.com/FuzzyC0ncept
Fuzzy Concept joined Society6 on November 27, 2016.
Fuzzy Concept's Store
67 results
Filter