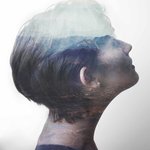 gabriell•e•lizabeth
i like the rain, and trees in pennsylvania. i used to read books but now i don't have the time. i like smiley faces, but only the ones without noses. i hated pink until i was 17, and from then forward i have loved it, though it is slowly being replaced with a love for all things gold. i am an elephant enthusiast, which you may be able to tell from my logo... i love art, and people, and chocolate chip muffins with green tea. i'm not terribly intimidating, so come say hi. i would love to share my life with you. :) gabriell•e•lizabeth joined Society6 on July 3, 2014
More
i like the rain, and trees in pennsylvania. i used to read books but now i don't have the time. i like smiley faces, but only the ones without noses. i hated pink until i was 17, and from then forward i have loved it, though it is slowly being replaced with a love for all things gold. i am an elephant enthusiast, which you may be able to tell from my logo... i love art, and people, and chocolate chip muffins with green tea.
i'm not terribly intimidating, so come say hi. i would love to share my life with you. :)
gabriell•e•lizabeth joined Society6 on July 3, 2014.
gabriell•e•lizabeth's Store
80 results
Filter