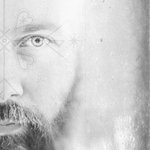 Gabriel Tamaya
Animistic art, shamanic visions & collaborative map making with the Unseen
Gabriel Tamaya is an animist, artist and luminous cartographer, whose paintings are born through their collaboration and work with the spirit world.
Through trance, ceremony, journeying and guided mark making Gabriel bridges teachings into luminous maps for the soul, offering signposts to that which will lead us back to ourselves – to our whole luminous magnificent Selves!
They work with individuals on a one to one basis and are available for painting commissions whether it be for healing, medicine to help you through a particular issue to simply growing a deeper connection with Spirit and your path in life.
For more about their work see the gallery & studio blog:
gabrieltamaya.co.uk
Read more
Gabriel Tamaya's Store
127 results
Filter