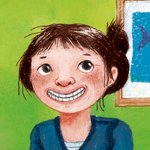 Gaelle Lalonde
I am an illustrator, a designer, an artist and an artisan, a mom of two, a girlfriend, a friend, a daughter, an expat French Canadian living in Leipzig, Germany, trilingual (French, German and English), vegan, a monster lover, a cookie baker, an avid podcast listener, a mini athlete. Visit my website at www.gaellelalonde.com! Gaelle Lalonde joined Society6 on June 27, 2012
More
I am an illustrator, a designer, an artist and an artisan, a mom of two, a girlfriend, a friend, a daughter, an expat French Canadian living in Leipzig, Germany, trilingual (French, German and English), vegan, a monster lover, a cookie baker, an avid podcast listener, a mini athlete.
Visit my website at www.gaellelalonde.com!
Gaelle Lalonde joined Society6 on June 27, 2012.