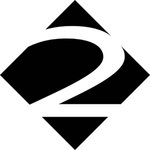 GaeTano & Valentina
Two is possible!? This slogan phrase sums up the logic that underlies their artistic activity. The adoption of the "common signature" GaeTano & Valentina, indicates a rejection of the distinction of roles and confirms the universality of an act. The key factor of their artistic production is to be found in their contemporary world. Their figurative works that take voice from informal backgrounds come to light by combining different techniques, such as for oil, acrylic, spray or graphite. EDUCATION GaeTano & Valentina → 2004/2010 Brera Academy of Fine Arts, Milan - Italy. Master Degree higher education in art, music (AFAM) in Design and Applied Arts, school of Scenography - Theatre Address. Final evaluation of 110 cum laude. GaeTano → 1999/2004 "Fausto Melotti" School of Art (decorative Painting) Cantù, CO - Italy Valentina → 1999/2004 "Preziosissimo Sangue" Art School (architecture) Monza, MB - Italy http://www.gaetanoevalentina.com https://www.facebook.com/artbyGaeTanoeValentina http://instagram.com/gaetano.e.valentina_2art https://www.pinterest.com/SCENOGRAPH2ART/ GaeTano & Valentina joined Society6 on April 3, 2013
More
Two is possible!? This slogan phrase sums up the logic that underlies their artistic activity. The adoption of the "common signature" GaeTano & Valentina, indicates a rejection of the distinction of roles and confirms the universality of an act. The key factor of their artistic production is to be found in their contemporary world. Their figurative works that take voice from informal backgrounds come to light by combining different techniques, such as for oil, acrylic, spray or graphite.
EDUCATION GaeTano & Valentina → 2004/2010 Brera Academy of Fine Arts, Milan - Italy. Master Degree higher education in art, music (AFAM) in Design and Applied Arts, school of Scenography - Theatre Address. Final evaluation of 110 cum laude. GaeTano → 1999/2004 "Fausto Melotti" School of Art (decorative Painting) Cantù, CO - Italy Valentina → 1999/2004 "Preziosissimo Sangue" Art School (architecture) Monza, MB - Italy
http://www.gaetanoevalentina.com
https://www.facebook.com/artbyGaeTanoeValentina
http://instagram.com/gaetano.e.valentina_2art
https://www.pinterest.com/SCENOGRAPH2ART/
GaeTano & Valentina joined Society6 on April 3, 2013.