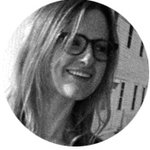 Gaia Cornwall
I'm an illustrator and love making patterns for surface design and illustrating for children-- my first picture book is coming out in 2017! My images can be seen in magazines, online, in logos, on various products, and even in a couple movies.
In a visual departure from my other work, I've been exploring creating patterns from photographs I've taken. These collections are the results of those experiments. I hope you enjoy!
You can see more of my work at http://GaiaCornwall.com
All artwork © Gaia Cornwall.
Read more
Gaia Cornwall's Store
Filter