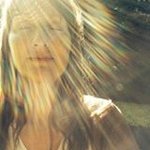 THE BOTANICAL COLLECTION by Gail Taylor
Gail Taylor... CREATIVE ACROBAT! Gail is an award wining Designer and Painter who currently lives in Vancouver, BC. GAIL TAYLOR DESIGNS is a full service design studio transforming homes, events and shop windows. Gail brings together a stellar team of artists to help add beauty and whimsy to the project. For more than 30 years as a creative entrepreneur, her list of clients is quite extensive from designing private parties for top celebrities such as Ringo Starr and Paul Allen, to designing the Academy Awards Governor's Ball, events for MTV, HBO and many film Premieres. As a home designer, Gail has appeared on such HGTV shows as The Stagers, Awesome Interiors and a new pilot called Chuck Clears Out. She has also worked as the 'Behind the Scenes Designer' for the first season of Love it or List it Vancouver and 2 seasons of Consumed. GAIL TAYLOR DESIGNS offers homeowners and realtors their decorative services, whether it's a whole make-over, home staging or colour consultation. The latest creative endeavour as a Shop Window Designer has taken off brilliantly and they are now bringing their whimsical imagination to the streets. They currently have an on-going roster of clients from high-end fashion on South Granville, edgy creative in Gastown and on Main St., to fun and playful toys stores through out Vancouver! To view Design Portfolio - http://www.gailtaylordesigns.net As a fine artist Gail also works with other Designers and private clients to create Custom Artwork. Working with their vision on photoshop first, prior to painting... is a collaborate way of working that has created some amazing works! To view or Art Portfolio - http://www.gailtaylor.org Finally, because of her love of interior design and painting flowers, she was inspired to create a new product line- THE BOTANICAL COLLECTION., a unique line of decorative home accessories with her artwork images on them. To view products: http://www.botanicalcollection.net THE BOTANICAL COLLECTION by Gail Taylor joined Society6 on October 21, 2014
More
Gail Taylor... CREATIVE ACROBAT!
Gail is an award wining Designer and Painter who currently lives in Vancouver, BC.
GAIL TAYLOR DESIGNS is a full service design studio transforming homes, events and shop windows. Gail brings together a stellar team of artists to help add beauty and whimsy to the project.
For more than 30 years as a creative entrepreneur, her list of clients is quite extensive from designing private parties for top celebrities such as Ringo Starr and Paul Allen, to designing the Academy Awards Governor's Ball, events for MTV, HBO and many film Premieres.
As a home designer, Gail has appeared on such HGTV shows as The Stagers, Awesome Interiors and a new pilot called Chuck Clears Out. She has also worked as the 'Behind the Scenes Designer' for the first season of Love it or List it Vancouver and 2 seasons of Consumed. GAIL TAYLOR DESIGNS offers homeowners and realtors their decorative services, whether it's a whole make-over, home staging or colour consultation.
The latest creative endeavour as a Shop Window Designer has taken off brilliantly and they are now bringing their whimsical imagination to the streets. They currently have an on-going roster of clients from high-end fashion on South Granville, edgy creative in Gastown and on Main St., to fun and playful toys stores through out Vancouver!
To view Design Portfolio - http://www.gailtaylordesigns.net
As a fine artist Gail also works with other Designers and private clients to create Custom Artwork. Working with their vision on photoshop first, prior to painting... is a collaborate way of working that has created some amazing works!
To view or Art Portfolio - http://www.gailtaylor.org
Finally, because of her love of interior design and painting flowers, she was inspired to create a new product line- THE BOTANICAL COLLECTION., a unique line of decorative home accessories with her artwork images on them.
To view products: http://www.botanicalcollection.net
THE BOTANICAL COLLECTION by Gail Taylor joined Society6 on October 21, 2014.
THE BOTANICAL COLLECTION by Gail Taylor 's Store
551 results
Filter