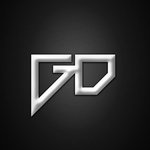 GalacticGraphics
Offical Page of GalacticGraphics Facebook | Graphic Designer My combined expertise virtually guarantees satisfaction to clients. These are the prices for the Graphic Designs I do ------------------------------------------------------------ Facebook Banner 851x315 : $10 USD Profile Picture 1600x1600 $5 USD Desktop Backround 1366x178 & Lower $10 USD Desktop Backround 1920x1080 & Higher $20 USD YouTube Banner $10 USD PayPal Email: conniebmw0912@sbcglobal.net --------------------- Quotes from Others: "sickkkk !!!" ~INF1N1TE "Getter's logo isn't dominant enough. Work on it more man :)" ~FreddyDavidDesigns INF1N1TE: Would've to use this as a potential release art in the future if you'd be down to make a square EP cover type render "Wicked Sick!" ~Syntrex Dubstep "Damn man these are siiiick" ~ iNexus GalacticGraphics joined Society6 on April 15, 2014
More
Offical Page of GalacticGraphics Facebook | Graphic Designer
My combined expertise virtually guarantees satisfaction to clients.
These are the prices for the Graphic Designs I do
Facebook Banner 851x315 : $10 USD Profile Picture 1600x1600 $5 USD
Desktop Backround 1366x178 & Lower $10 USD Desktop Backround 1920x1080 & Higher $20 USD
YouTube Banner $10 USD
PayPal Email: conniebmw0912@sbcglobal.net
Quotes from Others: "sickkkk !!!" ~INF1N1TE
"Getter's logo isn't dominant enough. Work on it more man :)" ~FreddyDavidDesigns
INF1N1TE: Would've to use this as a potential release art in the future if you'd be down to make a square EP cover type render
"Wicked Sick!" ~Syntrex Dubstep
"Damn man these are siiiick" ~ iNexus
GalacticGraphics joined Society6 on April 15, 2014.