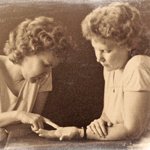 GardenDelightsArts
Heidi Rand is a nature photographer and artist dedicated to creating original and unique artwork with innovative techniques. She is constantly amazed and inspired by the beautiful orchids and plants that her husband George grows, and the animals they live with and attract to their garden and pond. Heidi uses her nature photographs and the designs she creates from them in her handmade mixed media arts and crafts pieces. GardenDelightsArts joined Society6 on July 7, 2013
More
Heidi Rand is a nature photographer and artist dedicated to creating original and unique artwork with innovative techniques. She is constantly amazed and inspired by the beautiful orchids and plants that her husband George grows, and the animals they live with and attract to their garden and pond.
Heidi uses her nature photographs and the designs she creates from them in her handmade mixed media arts and crafts pieces.
GardenDelightsArts joined Society6 on July 7, 2013.