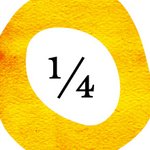 Garillu
Hello, my name is Greg Araszewski and I am from Lodz, Poland, where I work mainly as a graphic designer. After 10 years working for several local advertising agencies I decided it was time for a more artistic and nicer job. Here you can see the effect of this decision :) Garillu joined Society6 on November 8, 2013
More
Hello, my name is Greg Araszewski and I am from Lodz, Poland, where I work mainly as a graphic designer.
After 10 years working for several local advertising agencies I decided it was time for a more artistic and nicer job.
Here you can see the effect of this decision :)
Garillu joined Society6 on November 8, 2013.