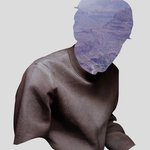 Garrett Blad
I am a collage artist, performance poet, climate activist, cycling storyteller, and imaginary dragonfly protector from rural northwest Indiana. I create and share one handmade contemporary collage everyday on social media. My work explores modern concepts of nature, masculinity, technology, and space. You can follow my daily posts on Instagram and Tumblr @garrettblad, or on Facebook @collageartbygarrett. You can view and purchase prints of my work through my website: www.garrettblad.com. Garrett Blad joined Society6 on March 14, 2016
More
I am a collage artist, performance poet, climate activist, cycling storyteller, and imaginary dragonfly protector from rural northwest Indiana. I create and share one handmade contemporary collage everyday on social media. My work explores modern concepts of nature, masculinity, technology, and space.
You can follow my daily posts on Instagram and Tumblr @garrettblad, or on Facebook @collageartbygarrett. You can view and purchase prints of my work through my website: www.garrettblad.com.
Garrett Blad joined Society6 on March 14, 2016.