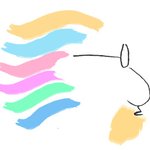 Gary Solomon
Original Art by Gary Solomon.
I have been drawing and creating art since I was little, drawing on the walls and things. My experience as an Art Director, Graphic Designer and Illustrator have made me a one man band.
To sum it up...I just like to create stuff.
Read more
Gary Solomon's Store
Filter
You are currently on society6.com.