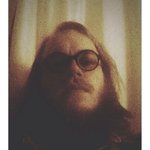 Gatlin McClun
www.gatlinmcclun.com Gatlin is a self-taught oil painter, longtime artist, currently living in Los Angeles. Gatlin likes figurative flow and realism in his painting, though also enjoys elaborating with illustrative techniques. Gatlin's style and subjects continue to grow with new color schemes, expansive landscapes, and otherworldly motifs. In a never-ending quest to learn new mediums and skills, Gatlin strives to throw his eye behind any project, to simply be known as an artist. Gatlin's enjoys spending his free time between drinking coffee, sipping whiskey, working on motorcycles, playing with technology, and listening to the Blues. gatlinmcclun@gmail.com Gatlin McClun joined Society6 on October 14, 2014
More
www.gatlinmcclun.com
Gatlin is a self-taught oil painter, longtime artist, currently living in Los Angeles. Gatlin likes figurative flow and realism in his painting, though also enjoys elaborating with illustrative techniques. Gatlin's style and subjects continue to grow with new color schemes, expansive landscapes, and otherworldly motifs. In a never-ending quest to learn new mediums and skills, Gatlin strives to throw his eye behind any project, to simply be known as an artist.
Gatlin's enjoys spending his free time between drinking coffee, sipping whiskey, working on motorcycles, playing with technology, and listening to the Blues.
gatlinmcclun@gmail.com
Gatlin McClun joined Society6 on October 14, 2014.