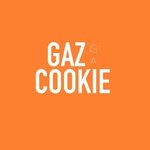 Gaz-is-a-Cookie
Helloo... I am a freelance illustrator based in lovely yet very rainy UK. I love being a illustrator, and being able to have fun along the way creating weird and wonderful artwork. After all I am just a big kid at heart. You Can Find Me Here... Redbubble: www.redbubble.com/people/gazisacookie Etsy: www.etsy.com/shop/ArtByGazisaCookie Facebook: www.facebook.com/gazisacookie Twiter: www.twiter.com/gazisacookie Pinterest: www.pinterest.com/gazisacookie Instagram: www.instgram.com/gazisacookieart DeviantART: gaz-is-a-cookie.deviantart.com Gaz-is-a-Cookie joined Society6 on January 16, 2015
More
Helloo... I am a freelance illustrator based in lovely yet very rainy UK. I love being a illustrator, and being able to have fun along the way creating weird and wonderful artwork. After all I am just a big kid at heart.
You Can Find Me Here...
Redbubble: www.redbubble.com/people/gazisacookie Etsy: www.etsy.com/shop/ArtByGazisaCookie Facebook: www.facebook.com/gazisacookie Twiter: www.twiter.com/gazisacookie Pinterest: www.pinterest.com/gazisacookie Instagram: www.instgram.com/gazisacookieart DeviantART: gaz-is-a-cookie.deviantart.com
Gaz-is-a-Cookie joined Society6 on January 16, 2015.