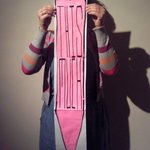 Geekhearts
Professional graphic designer, illustrator, and self confessed creative geek, Rebekah is recognised for her 365 blog project: geekheartsaday. Where she set herself a creative mission – to create a heart every day. Posting honestly, and openly (not allowing herself to plan or produce work in advance!) it has enhanced her creativity, challenged her, generated new ideas and approaches, whilst generating healthy creativity within - connecting her to and inspiring other creatives all over the world. Heartart Project: www.geekheartsaday.wordpress.com Professional portfolio and more info: www.arell.co.uk Geekhearts joined Society6 on September 9, 2014
More
Professional graphic designer, illustrator, and self confessed creative geek, Rebekah is recognised for her 365 blog project: geekheartsaday. Where she set herself a creative mission – to create a heart every day. Posting honestly, and openly (not allowing herself to plan or produce work in advance!) it has enhanced her creativity, challenged her, generated new ideas and approaches, whilst generating healthy creativity within - connecting her to and inspiring other creatives all over the world.
Heartart Project: www.geekheartsaday.wordpress.com
Professional portfolio and more info: www.arell.co.uk
Geekhearts joined Society6 on September 9, 2014.