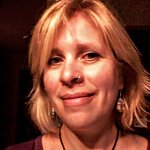 Glenna Evans Mulvihill of gemARTwinnipeg
Avid traveler, naturalist and environmentalist. I am wowed by our world. I want to create from all that inspires. Photography, painting, textiles and ink. Finding imaginative beautiful ways of repurposing something old. I work to create wonderful splashes of colour to hang in your life. LOVE MY EARTH. Glenna Evans Mulvihill of gemARTwinnipeg joined Society6 on March 18, 2016
More
Avid traveler, naturalist and environmentalist. I am wowed by our world.
I want to create from all that inspires.
Photography, painting, textiles and ink.
Finding imaginative beautiful ways of repurposing something old.
I work to create wonderful splashes of colour to hang in your life.
LOVE MY EARTH.
Glenna Evans Mulvihill of gemARTwinnipeg joined Society6 on March 18, 2016.
Glenna Evans Mulvihill of gemARTwinnipeg's Store
23 results
Filter