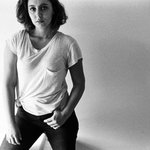 GenelLynne Rivera
Well, I like strawberries, little cats and big dogs, neutral colors, natural wood, and anything crafted or leather. I love people, and I love honesty. My unique shooting style is Fine Art, a mix of editorial and photo journalism. My ability to direct a photograph (while still documenting and keeping the emotions true to life) sets me apart from other photographers in the industry today. I was first drawn to photography at the age of 10, and began shooting weddings at the age of 14. I am in love. At 16 I began to adore fashion and editorial photography. As I realized my passion, I began to study what makes a good image and looked at how and why certain photographs impact me. I now love working with real people, teaching them how to feel beautiful and comfortable with themselves through posing and directing, and using natural light to tell a story. Today, these are my strengths. I am comfortable in my medium (film), and in my own skin. I have vision for my photos, and I can make them come to life through the emotions and beauty that I always see in people. GenelLynne Rivera joined Society6 on February 6, 2016
More
Well, I like strawberries, little cats and big dogs, neutral colors, natural wood, and anything crafted or leather. I love people, and I love honesty.
My unique shooting style is Fine Art, a mix of editorial and photo journalism. My ability to direct a photograph (while still documenting and keeping the emotions true to life) sets me apart from other photographers in the industry today.
I was first drawn to photography at the age of 10, and began shooting weddings at the age of 14. I am in love. At 16 I began to adore fashion and editorial photography. As I realized my passion, I began to study what makes a good image and looked at how and why certain photographs impact me. I now love working with real people, teaching them how to feel beautiful and comfortable with themselves through posing and directing, and using natural light to tell a story.
Today, these are my strengths. I am comfortable in my medium (film), and in my own skin. I have vision for my photos, and I can make them come to life through the emotions and beauty that I always see in people.
GenelLynne Rivera joined Society6 on February 6, 2016.
GenelLynne Rivera's Store
19 results
Filter