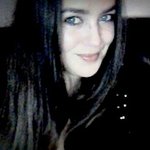 GeometricInk
My name is Kara Lunzer and I am the artist behind GeometrticInk. I have always loved creating anything and everything since I was a little girl. I love all mediums and experiment constantly with different colors, styles and textures. Right now I am crushing on the simplicity of black watercolor and all of the different hues I can create with one color. Last year I went thru a geometric, black, white and modern stage where everything I painted was void of color. Now I am venturing into the wonderful word of color. I have been loving acrylics lately...so we will see what creations I come up with next. You can see more of my work, buy watercolor and acrylic originals or chat with me here... GeometricInk.etsy.com BamBellaArt.etsy.com Thanks for visiting my little corner of this vast creative community. GeometricInk joined Society6 on August 23, 2013
More
My name is Kara Lunzer and I am the artist behind GeometrticInk. I have always loved creating anything and everything since I was a little girl. I love all mediums and experiment constantly with different colors, styles and textures. Right now I am crushing on the simplicity of black watercolor and all of the different hues I can create with one color.
Last year I went thru a geometric, black, white and modern stage where everything I painted was void of color. Now I am venturing into the wonderful word of color. I have been loving acrylics lately...so we will see what creations I come up with next.
You can see more of my work, buy watercolor and acrylic originals or chat with me here... GeometricInk.etsy.com BamBellaArt.etsy.com
Thanks for visiting my little corner of this vast creative community.
GeometricInk joined Society6 on August 23, 2013.