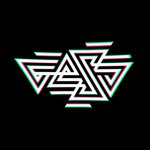 Geso
Also known as Pablo IA (Pablo Iglesias Algora, Madrid 1977) is an active creative mind involved in different art and design fields. As graphic designer and art director for GeeOhDee studio, as artist creating works for exhibitions in galleries and festivals (previously with his brother and partner), as dj and promotor of electronic music events and of course, as publisher and curator (since 1999) for his main project: Belio, an art publishing house and organization who runs exhibitions, concerts, festivals, conferences and workshops. Pablo IA actually lives and works in Berlin. Geso is the moniker he uses for his most personal work, specially focused in glitch and video art, live-video performances and urban interventions. His videos are a combination of glitches, geometric graphics, urban explorations, landscapes and images from nature, evoking a sort of lost paradise, a visual journey through symbols and images extracted from reality in order to re-connect the viewer with a kind of collective memory. Geso is represented in Spain by Nuble Gallery, where he exhibited his work in the show "El Frame Alterado" with Polish-Mexican artist Pawel Anaszkiewicz and also took part in Foconorte IV video festival (Santander - Spain). His visual performances are usually but not always connected with the electronic music scene and the club culture. His most recent shows include Krake Festival (Berlin, 2013), File Hipersonica (São Paulo 2013), Crazy Language Showcase at LunchMeat (Prague, 2013), "Color Invocation" performance at Knock Knock Who Is There (Berlin, 2013), Applied Sound Arts (Leipzig, 2013), We Love 8Bit Art Show (Berlin, 2013), CutOut Fest (Queretaro 2012) and Metro Sound - sound art festival (Madrid, 2011). https://www.facebook.com/Geso1001 http://geeohdee.com/geso/ https://www.behance.net/MrGlitch Geso joined Society6 on March 12, 2014
More
Also known as Pablo IA (Pablo Iglesias Algora, Madrid 1977) is an active creative mind involved in different art and design fields. As graphic designer and art director for GeeOhDee studio, as artist creating works for exhibitions in galleries and festivals (previously with his brother and partner), as dj and promotor of electronic music events and of course, as publisher and curator (since 1999) for his main project: Belio, an art publishing house and organization who runs exhibitions, concerts, festivals, conferences and workshops. Pablo IA actually lives and works in Berlin.
Geso is the moniker he uses for his most personal work, specially focused in glitch and video art, live-video performances and urban interventions. His videos are a combination of glitches, geometric graphics, urban explorations, landscapes and images from nature, evoking a sort of lost paradise, a visual journey through symbols and images extracted from reality in order to re-connect the viewer with a kind of collective memory.
Geso is represented in Spain by Nuble Gallery, where he exhibited his work in the show "El Frame Alterado" with Polish-Mexican artist Pawel Anaszkiewicz and also took part in Foconorte IV video festival (Santander - Spain). His visual performances are usually but not always connected with the electronic music scene and the club culture. His most recent shows include Krake Festival (Berlin, 2013), File Hipersonica (São Paulo 2013), Crazy Language Showcase at LunchMeat (Prague, 2013), "Color Invocation" performance at Knock Knock Who Is There (Berlin, 2013), Applied Sound Arts (Leipzig, 2013), We Love 8Bit Art Show (Berlin, 2013), CutOut Fest (Queretaro 2012) and Metro Sound - sound art festival (Madrid, 2011).
https://www.facebook.com/Geso1001 http://geeohdee.com/geso/ https://www.behance.net/MrGlitch
Geso joined Society6 on March 12, 2014.