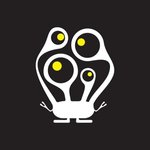 Getout
I have always had an appreciation towards Music and Art. One of my dreams was to become part of the entertainment industry as an event organizer and promoter. A few years ago I moved to Lebanon and was introduced to the music events that were organized there were I got to meet a lot of different Dj's that helped me get an idea of what I wanted to do. Event organizing was difficult to pursue because of all the competition that was around. My passion to music is overrated and art to me is a way of expressing how I feel towards life, therefore I decided to do a blog that focused on my passion. GETOUT was my way to introduce people to the different music events, DJ's and artists internationally and regional for everyone to enjoy. Twitter |Getoutblog| Instagram |Getoutblog| Soundcloud |Getoutblog| MixCloud |Getoutblog| Getout joined Society6 on May 31, 2014
More
I have always had an appreciation towards Music and Art. One of my dreams was to become part of the entertainment industry as an event organizer and promoter.
A few years ago I moved to Lebanon and was introduced to the music events that were organized there were I got to meet a lot of different Dj's that helped me get an idea of what I wanted to do. Event organizing was difficult to pursue because of all the competition that was around. My passion to music is overrated and art to me is a way of expressing how I feel towards life, therefore I decided to do a blog that focused on my passion.
GETOUT was my way to introduce people to the different music events, DJ's and artists internationally and regional for everyone to enjoy.
Twitter |Getoutblog| Instagram |Getoutblog| Soundcloud |Getoutblog| MixCloud |Getoutblog|
Getout joined Society6 on May 31, 2014.