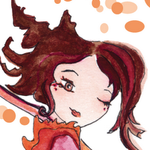 Ghostkitten: Nicole Piar
I am on a mission to awaken a sense of wonder, inspire wild flights of fancy and create a bridge between my inner world and yours. My work balances on the vivid intersection of art, storytelling, healing, dreams, and intuition. I love to lead guided meditations, journey into nature, dance wildly, and help people explore the depths of their inner world. I am currently working on writing and illustrating a magical book.
Education: BA in Art from Yale University Career: Illustration and Design for the gift, paper, home decor, publishing, and apparel sectors for the last 8 years. My designs have graced products sold everywhere from large retailers to small boutiques. I also exhibits in galleries.
Read more