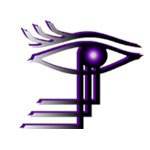 Gift Of Signs
Welcome to My Gift Of Signs, Art Shop - Art By China Alicia Rivera Gift Of Signs is inspired by my love for Signs & Symbols Art. I use a combination of hand drawing and adobe photoshop software to create most of my art works. I want to create art that is personalized and beautiful with a unique style, design and color that speaks to the viewer in a creative fun way that inspires their own creativity. Also, Please Join Me at my Twitter page: http://www.twitter.com/photoshopflair And Visit my Website: http://www.photoshopflair.com Thank You. ❤ Gift Of Signs joined Society6 on April 11, 2012
More
Welcome to My Gift Of Signs, Art Shop
Art By China Alicia Rivera
Gift Of Signs is inspired by my love for Signs & Symbols Art. I use a combination of hand drawing and adobe photoshop software to create most of my art works. I want to create art that is personalized and beautiful with a unique style, design and color that speaks to the viewer in a creative fun way that inspires their own creativity.
Also, Please Join Me at my Twitter page: http://www.twitter.com/photoshopflair
And Visit my Website: http://www.photoshopflair.com
Thank You. ❤
Gift Of Signs joined Society6 on April 11, 2012.