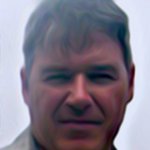 Gilles Rathé
I am a freelance multimedia artist living on the south shore of Montreal. I started drawing since my early age, and I never stopped. I am using Photoshop since 1992, and everyday I discover more about it. My other gallery: https://society6.com/phantomlongboard Take a look at my Blog : http://www.artprintblog.com ART IS MAKING SOMETHING OUT OF NOTHING AND SELLING IT. Gilles Rathé © copyrights Gilles Rathé joined Society6 on June 18, 2011
More
I am a freelance multimedia artist living on the south shore of Montreal. I started drawing since my early age, and I never stopped. I am using Photoshop since 1992, and everyday I discover more about it.
My other gallery: https://society6.com/phantomlongboard
Take a look at my Blog : http://www.artprintblog.com
ART IS MAKING SOMETHING OUT OF NOTHING AND SELLING IT.
Gilles Rathé © copyrights
Gilles Rathé joined Society6 on June 18, 2011.