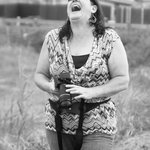 Gingerly Spiced Photography
I am a life time "amature" photographer. I just love creating images - both with the camera and on the computer. When others find joy in my work it is a double blessing!
A lot of my textures are from here: http://www.distressedtextures.net/ Please support her if you like her textures! I've known her since kindergarten - she is a marvelous artist! Hopefully she'll pop up here soon to display some of her art as well.
Please visit my web page as well: www.gingerlyspiced.com or see my Flickr Stream under Gingerly Spiced Photography
Read more
Gingerly Spiced Photography's Store
Filter