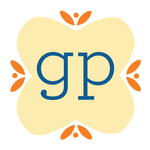 Ginger Prints
Shannon Young graduated from the Maryland Institute College of Art (MICA) in May 2013 with a BFA in Art History, Theory, and Criticism with a concentration in Graphic Design. While in school, Shannon fell in love with material culture through her study of historical and modern textiles. Her work is inspired by Renaissance art and the rich history of textile construction. Shannon works in several medias including digital graphics, embroidery, and hand lettering. Her work seeks to combine language, typography, and design to create a conversation about meaning and phrases lost in translation. Shannon enjoys bright colors, patterns, and has a life long love affair with history and art. Please see more of her art at \[shannonyoungdesigns.com\] Ginger Prints joined Society6 on January 7, 2015
More
Shannon Young graduated from the Maryland Institute College of Art (MICA) in May 2013 with a BFA in Art History, Theory, and Criticism with a concentration in Graphic Design. While in school, Shannon fell in love with material culture through her study of historical and modern textiles. Her work is inspired by Renaissance art and the rich history of textile construction. Shannon works in several medias including digital graphics, embroidery, and hand lettering. Her work seeks to combine language, typography, and design to create a conversation about meaning and phrases lost in translation. Shannon enjoys bright colors, patterns, and has a life long love affair with history and art.
Please see more of her art at [shannonyoungdesigns.com]
Ginger Prints joined Society6 on January 7, 2015.