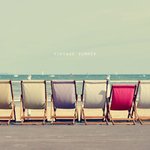 Gisele Morgan
All Things Pretty ♥ Hi, my name is Gisele, originally from Brasil but have been living in Bournemouth, England for the past 13 years. I have discovered the art of photography back in 2010 and I love every moment of it! From working out the composition in my head to editing the results. I love the colours of the seaside in all seasons, the life of a charming city and all things pretty & vintage ♥ Find me elsewhere on the web: Facebook: https://www.facebook.com/pages/Photography-by-G... Flickr: http://www.flickr.com/people/gigibmth/ Blog: http://giselemorgan.wordpress.com/ Instagram: http://instagram.com/giselemorgan Redbubble: http://www.redbubble.com/people/giselemorgan Gisele Morgan joined Society6 on March 2, 2013
More
All Things Pretty ♥
Hi, my name is Gisele, originally from Brasil but have been living in Bournemouth, England for the past 13 years.
I have discovered the art of photography back in 2010 and I love every moment of it! From working out the composition in my head to editing the results.
I love the colours of the seaside in all seasons, the life of a charming city and all things pretty & vintage ♥
Find me elsewhere on the web:
Facebook: https://www.facebook.com/pages/Photography-by-G... Flickr: http://www.flickr.com/people/gigibmth/ Blog: http://giselemorgan.wordpress.com/ Instagram: http://instagram.com/giselemorgan Redbubble: http://www.redbubble.com/people/giselemorgan
Gisele Morgan joined Society6 on March 2, 2013.