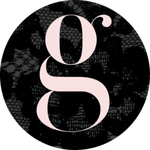 GlasshouseDesign
Glasshouse.Design is a purveyor of unique, sophisticated designs inspired by life well-lived. With over 15 years of experience in design for luxury brands, our Creative Director channels her vast knowledge of fashion, global trends, art and culture into designs that add elements of style to everyday products. GlasshouseDesign joined Society6 on July 13, 2015
More
Glasshouse.Design is a purveyor of unique, sophisticated designs inspired by life well-lived.
With over 15 years of experience in design for luxury brands, our Creative Director channels her vast knowledge of fashion, global trends, art and culture into designs that add elements of style to everyday products.
GlasshouseDesign joined Society6 on July 13, 2015.
Long Sleeve Tshirts by GlasshouseDesign
1 results
Filter
Products

Long Sleeve T-shirts