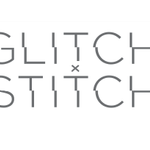 Glitch Stitch
Glitch-Stitch was born from a series of frustrating experiences with an old computer. Hope Jordan, art director, was in the middle of working on a project in photoshop when the artwork would freeze into a major glitch. Even though it was usually devastating, she took a screenshot every time it happened.
Hope found that a computer mistake re-creating (or reincarnating) her work into something different was interesting and often beautiful. After she had a nice collection of glitches, she started to experiment with patterns and scale. And voilà, Glitch-Stitch was born. Hope grew up in the suburbs of Charlotte, North Carolina before making her way up the east coast to to Richmond Virginia to get her BFA in Illustration, and continued on to get her MS in Advertising.
Outside of advertising she makes things like this site, and enjoys eating carbs. Her strongest influences is southern food, subway poster grafitti, and sequins.
Read more