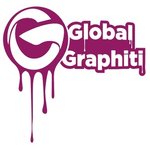 Global Graphiti
Do not try to be pretty. You weren't meant to be pretty; you were meant to burn down the earth and graffiti the sky. Don't let anyone ever simplify you to just "pretty". Finding myself colors through graffiti and sharing with the world. Global Graphiti joined Society6 on December 6, 2015
More
Do not try to be pretty. You weren't meant to be pretty; you were meant to burn down the earth and graffiti the sky. Don't let anyone ever simplify you to just "pretty".
Finding myself colors through graffiti and sharing with the world.
Global Graphiti joined Society6 on December 6, 2015.