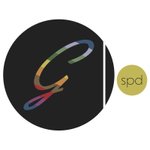 Gloriasurfacepatterndesign
Hello!. My name is Gloria Franco and I am a surface pattern designer from Andalusia ( the very South of Europe).
I studied fashion design in Paris years ago, but in 2016 i decided to learn Illustrator and Photoshop, to be able to see my prints in all kind of products. This is why I have my online store at http://www.gloriasurfacepatterndesign.com
I am oriented mainly to that, to cooperate with companies and create together cool items, like here in Society6.
Also I like to create corporate images from scratch. Logos, corporate colors, corporate patterns.
You can check my website and instagram account to know more about me.
Let's create together.
Read more
Gloriasurfacepatterndesign's Store
Filter