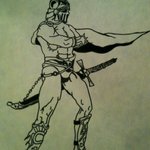 GL Przewoznik
I have been drawing pencil, ink and charcoal most of my life. Self taught and ok I guess. My wife is a retired professional photographer, and has many years of experience. Thanks for checking out our pictures, photos and drawings.
Read more
GL Przewoznik 's Store
76 results
Filter
Visa, Mastercard, PayPal, American Express, Discover
You are currently on society6.com.