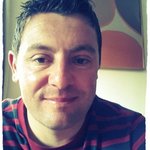 Gareth Mate
My name is Gareth. I'm an Englishman, originally from the Peak District, Staffordshire, UK and now I'm living in the Netherlands. I'm a teacher, who teaches and inspires young adults to achieve their potential, develop confidence, in the hope of being... the best they can be.
With that said, I love my career and my life. I teach for 5 days a week and on the other two days... I find myself again.
I crave and demand fresh air and actively seek enjoyment from the many pursuits that embrace the beautiful world around me. I love all sports, love to travel, embrace the outdoors and have a passion for documenting those amazing experiences through the combination of photography and written words.
I'm no expert, I'm not a photographer or a writer and would always consider myself as 'new and learning'. Therefore, I'm always seeking every opportunity to develop and refine those skills, connect with like-minded people, from different locations around the globe.
Documenting my life through photography and written words has always been something that has interested me. It provides me with an opportunity to share my thoughts, interests, hopes and dreams and within this website & blog, I hope to share some of those stories that reflect upon my life, travels, adventures and experiences.
So... with the constraints of a busy life, time is the only factor that can often hamper this. Although, I live by the philosophy that in my life... 'anything is possible'. You just have to get out there and get on with it. So, with a positive mind and a little time on my side, enjoyment can be had and fulfilment achieved, in all I choose to do.
Thanks for reading
Gareth
Contact Me:
www.garethmate.com Instagram: https://www.instagram.com/garethmate https://www.instagram.com/garethmateblog Facebook: https://www.facebook.com/Garethmateblog
Email hello@garethmate.com
Read more
Gareth Mate's Store
103 results
Filter