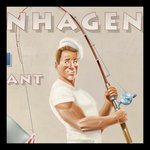 goCharlieHeart
Charlie Heart is small pieces of art, createt by Gekko graphic, a small company in Denmark. GEKKO makes illustrations of many different kinds. Do you wish for a certain illustrations, who knows - it might just be possible. we have many talents. Have a look here: www.gekkographic.dk goCharlieHeart joined Society6 on January 25, 2014
More
Charlie Heart is small pieces of art, createt by Gekko graphic, a small company in Denmark. GEKKO makes illustrations of many different kinds.
Do you wish for a certain illustrations, who knows - it might just be possible. we have many talents. Have a look here: www.gekkographic.dk
goCharlieHeart joined Society6 on January 25, 2014.