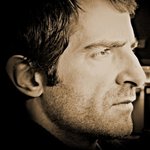 Gonçalo Castelo Branco
Selfmade Portuguese artist, Gonçalo Castelo Branco is an admirer of the Renaissance and Contemporary Art. Early he was attracted by the colors and different ways of understanding art in general, taking as inspiration for their work Andy Warhol, Ben Shahn, and also Pablo Picasso. His respiratory problem and the prohibition to use paints, becomes as an advantage to him and decided to express his work through photography and the knowledge of Photoshop programs, creating unique effects as representative of your good taste. The artist highlights "Earth Song '11", as his greatest work. Gonçalo Castelo Branco joined Society6 on April 10, 2013
More
Selfmade Portuguese artist, Gonçalo Castelo Branco is an admirer of the Renaissance and Contemporary Art. Early he was attracted by the colors and different ways of understanding art in general, taking as inspiration for their work Andy Warhol, Ben Shahn, and also Pablo Picasso. His respiratory problem and the prohibition to use paints, becomes as an advantage to him and decided to express his work through photography and the knowledge of Photoshop programs, creating unique effects as representative of your good taste.
The artist highlights "Earth Song '11", as his greatest work.
Gonçalo Castelo Branco joined Society6 on April 10, 2013.
Gonçalo Castelo Branco's Store
65 results
Filter