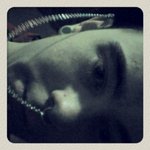 Gotharts
I am William Levenberg, Visual artist, Feminist, advocate. Jack of all trades. I love art, vintage things, and countless other interests. Artist statement : One may say william Levenberg (aka) Gotharts Billy Levenberg Has a very different way of viewing the chaotic world around him, He infuses philosophy, morbidity and dark imagery in various mediums/medias: paintings,photography,graphic arts/design, poetry and music. Deeply influenced by his education at John Jay College of criminal justice in Manhattan, William majored in Forensic Psychology and minored in Gender Studies and Art, Gotharts questions traditional gender roles, Objectification of women, bias towards immigrants and minorities, elitism, and exclusiveness which reverberates in his art. He is a feminist, an ally to LGTBQ community and abhors injustice towards anyone anywhere. His life and art revolve around transgenderism, trans-phobia and gender neutrality as well as the current state of the human condition. Henry David Thoreau, Andy Warhol, Nan goldin, Cindy Sherman, And Dali has greatly inspired the eccentric yet creative Gotharts propelling him to become one of long island's Fresh emerging artists. Exhibitions "sounds of the universe" solo artist and curator of the Amityville artist circle galley Amityville NY "Anything goes" artist in group show, Amityville NY "looking forward to..." Artist amityville New York "2D3D" artist Amityville New york "Wonderland" Curator Amityville Artist Circle Gallery, Amityville New york "Leather and Lace(BDSM/Goth Night)" "Dark Hearts Ball" Guest artist, Club Revolution Amityville New york "Leather and Lace Photography Show" Photographer and Guest artist "Leather and Lace" (freelance photographer) QXt's art series: DADA, Guest artist Newark NJ The DL Art series : NYC Eternal Con (Long island first comic con) Cradle of Aviation museum Garden City New york "pride" Artist G gallery In Bellmore New york Creative artist studio artist, Sea Cliff New york "Spark Boom" Long Art League Dix Hills NY Resident Artist and Friend of G gallery in Bellmore Gotharts joined Society6 on November 19, 2013
More
I am William Levenberg, Visual artist, Feminist, advocate. Jack of all trades. I love art, vintage things, and countless other interests.
Artist statement : One may say william Levenberg (aka) Gotharts Billy Levenberg Has a very different way of viewing the chaotic world around him, He infuses philosophy, morbidity and dark imagery in various mediums/medias: paintings,photography,graphic arts/design, poetry and music. Deeply influenced by his education at John Jay College of criminal justice in Manhattan, William majored in Forensic Psychology and minored in Gender Studies and Art, Gotharts questions traditional gender roles, Objectification of women, bias towards immigrants and minorities, elitism, and exclusiveness which reverberates in his art. He is a feminist, an ally to LGTBQ community and abhors injustice towards anyone anywhere. His life and art revolve around transgenderism, trans-phobia and gender neutrality as well as the current state of the human condition. Henry David Thoreau, Andy Warhol, Nan goldin, Cindy Sherman, And Dali has greatly inspired the eccentric yet creative Gotharts propelling him to become one of long island's Fresh emerging artists.
Exhibitions "sounds of the universe" solo artist and curator of the Amityville artist circle galley Amityville NY "Anything goes" artist in group show, Amityville NY "looking forward to..." Artist amityville New York "2D3D" artist Amityville New york "Wonderland" Curator Amityville Artist Circle Gallery, Amityville New york "Leather and Lace(BDSM/Goth Night)" "Dark Hearts Ball" Guest artist, Club Revolution Amityville New york "Leather and Lace Photography Show" Photographer and Guest artist "Leather and Lace" (freelance photographer) QXt's art series: DADA, Guest artist Newark NJ The DL Art series : NYC Eternal Con (Long island first comic con) Cradle of Aviation museum Garden City New york "pride" Artist G gallery In Bellmore New york Creative artist studio artist, Sea Cliff New york "Spark Boom" Long Art League Dix Hills NY Resident Artist and Friend of G gallery in Bellmore
Gotharts joined Society6 on November 19, 2013.