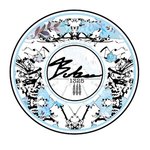 Bobo1325
I am a UK based Surface Pattern Designer who creates luxurious contemporary patterns with a surrealist twist for the design industry. I spend my time creating, travelling and mountain biking Hamsterley forest, finding myself inspired by new experiences, adventures and the environment; to further fuel my imagination and build upon my portfolio. My signature style is carefully crafted into fresh, bold patterns, that are created from intricate drawings and textures from my sketchbook. I'm not afraid to cross platforms and often use photography, drawings and textures within my design work in order to create a story that needs unravelling. These concepts are then transposed into a digital setting and brought to life. The resulting images, patterns and compositions can be adapted for both the fashion and interior design industry - or even stand alone statements of dramatic art. My inspiration and imagination are fuelled by life around me, with modern art as my landscape, and music providing the back beat. My passion is to create designs that not only meet the client brief but also provide a fresh and contemporary feel. I love to create designs that are both bold and emotive, delivering aspirational lifestyle compositions with a wow factor. INSTAGRAM: @bethanytravers Bobo1325 joined Society6 on May 27, 2014
More
I am a UK based Surface Pattern Designer who creates luxurious contemporary patterns with a surrealist twist for the design industry. I spend my time creating, travelling and mountain biking Hamsterley forest, finding myself inspired by new experiences, adventures and the environment; to further fuel my imagination and build upon my portfolio. My signature style is carefully crafted into fresh, bold patterns, that are created from intricate drawings and textures from my sketchbook. I'm not afraid to cross platforms and often use photography, drawings and textures within my design work in order to create a story that needs unravelling. These concepts are then transposed into a digital setting and brought to life. The resulting images, patterns and compositions can be adapted for both the fashion and interior design industry - or even stand alone statements of dramatic art. My inspiration and imagination are fuelled by life around me, with modern art as my landscape, and music providing the back beat. My passion is to create designs that not only meet the client brief but also provide a fresh and contemporary feel. I love to create designs that are both bold and emotive, delivering aspirational lifestyle compositions with a wow factor.
INSTAGRAM: @bethanytravers
Bobo1325 joined Society6 on May 27, 2014.