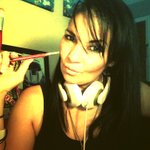 Grafitti Couture Designs
Grafitti Couture is the exclusive line of artist Elizabeth Forero- Schoonmaker. Her creations are styled after her love of music, beauty & fashion and her New York Graffiti Style.
Elizabeth Forero has taken NY style graffiti, amalgamated with couture art to create her own unique style. Fearless & BOLD, colorful & fashionable, Elizabeth is a visionary, as she collects images & inspiration from music, beauty, fashion & the NY Fashion & Art Scene.
Makeup artist by trade, a mother by choice and an illustrator by design, Elizabeth's artwork exudes style and contemporary edge without paradigm.
Elizabeth's work is highly sought after worldwide by a wide range of collectors.
Grafitti Couture ™ is Property of Elizabeth Forero - Schoonmaker. All artwork are original creations by the Artist, and are the property of Elizabeth Forero - Schoonmaker. Copyright © 2010-2018.GrafittiCouture. All rights reserved.
Thank you kindly.
Much Love & SUCCESS !
Read more
Grafitti Couture Designs's Store
Filter