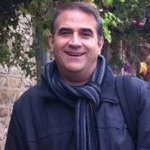 Graham Custance
Graham is based in the picturesque county of Bedfordshire, approximately 30 miles from London. He has always had an interest with photography and this flourished when he purchased his first DSLR camera in 2007. Graham is completely self-taught, learning from magazines, books and photographic websites. He enjoys capturing images of the beauty all around us, whether it be countryside, landscapes, waterscapes, buildings or people. He is a regular contributor to magazines, calendars, brochures, businesses and is represented by Getty Images. Currently his equipment is a Canon EOS 450D & lenses, Lee ND Grad filters, Manfrotto tripod and Lowepro storage. Editing is completed with Adobe Photoshop. Clients include Visit Cornwall and AVDC. More recently front page covers for Buckinghamshire Life and Hertfordshire Life and a featured portfolio in Amateur Photographer. Regional Winner in the The National Countryside Photographic Competition. His photographs regularly feature on the Anglia News weather bulletins. Graham Custance joined Society6 on December 13, 2012
More
Graham is based in the picturesque county of Bedfordshire, approximately 30 miles from London. He has always had an interest with photography and this flourished when he purchased his first DSLR camera in 2007. Graham is completely self-taught, learning from magazines, books and photographic websites. He enjoys capturing images of the beauty all around us, whether it be countryside, landscapes, waterscapes, buildings or people. He is a regular contributor to magazines, calendars, brochures, businesses and is represented by Getty Images. Currently his equipment is a Canon EOS 450D & lenses, Lee ND Grad filters, Manfrotto tripod and Lowepro storage. Editing is completed with Adobe Photoshop.
Clients include Visit Cornwall and AVDC. More recently front page covers for Buckinghamshire Life and Hertfordshire Life and a featured portfolio in Amateur Photographer. Regional Winner in the The National Countryside Photographic Competition. His photographs regularly feature on the Anglia News weather bulletins.
Graham Custance joined Society6 on December 13, 2012.
Graham Custance's Store
1000+ results
Filter